Bedssi will be able to help you IF you fall into one of the below categories

Homestays

Student Accommodation Providers

Accommodation Agencies

PBSA (Purpose Built buildings)

Residential Colleges

Hotels

Hostels/Backpackers

Bed & Breakfast
Boutique Hotels
On-campus college

Serviced Apartments

Single room, private WC

Single room, shared WC

Shared room, private WC

Shared room, Shared WC

Furnished room

1, 2, 3 Bedroom Apts (entire place for you)


OUR STORY
My name is Ricardo Gutierrez. I am a Bedssi's co-founder and Managing Director.
I arrived to Australia as a Postgraduate International Student in 1999.

It was difficult for me to find a room when I arrived in Sydney (sadly nothing has changed since).
After several stressful weeks of intense research and visiting many unsavory properties, I finally (and luckily) found a room where I lived happily for the next two years.
I arrived with a limited budget which meant that I had to share a room for the first couple of years, work part-time during the semester and study almost every weekend.

Six months after my arrival, I started working at the university where I was studying.
I started travelling around the world as part of my job, and in the process I was able to talk and help thousands of students fulfill their dream to study overseas.
It was during this time when I realised that there was a huge gap & pain in the industry.
Students were constantly struggling to find a place to live.

Staff was spending too much time finding accommodation for their visiting groups. They ended up booking in places that sometimes were to expensive, or not suitable.

Education agents were never trained in issues related to accommodation, thus were not able to provide proper advice to their students.
My international experience allowed me to provide a comprehensive outlook and to bring specific targeted solutions to the accommodation industry.
This is when

Bedssi was born.
This is also why we know that every guest is different and is looking for customised solutions. This is how we can help YOU:
We work with different types of providers (giving you options and choice).

we ask all online users to get verified and to include as much information as possible (you start to know whim whom you are dealing with).

We work with many providers that are not listed on our site.

We communicate as much information as possible so that you don't have major issues when arriving. This is why we created the Ultimate Student Guide (and many other guides that you will get once your enquiry process starts).
In this way YOU are able to take an informed decision. Bedssi is all about transparency and open communication.
Need accommodation solutions for a group or a corporate delegation?
Looking for a BED to stay?
Want to list your empty room?
CONTACT US

Feel free to contact us at any time here.


WE HAVE HELPED INSTITUTIONS AND ORGANISATIONS IN DIFFERENT WAYS.
For some institutions we've helped individual students. We have helped study groups or internship groups for some others. And for some we helped them find accoummodation for visiting staff, government delegations or groups of visiting partners.
Below are some of the institutions we've helped. There are many other organisations in our list, However, you will notice from the list below how serious we are about what we do.
Feel free to contact us at any time here.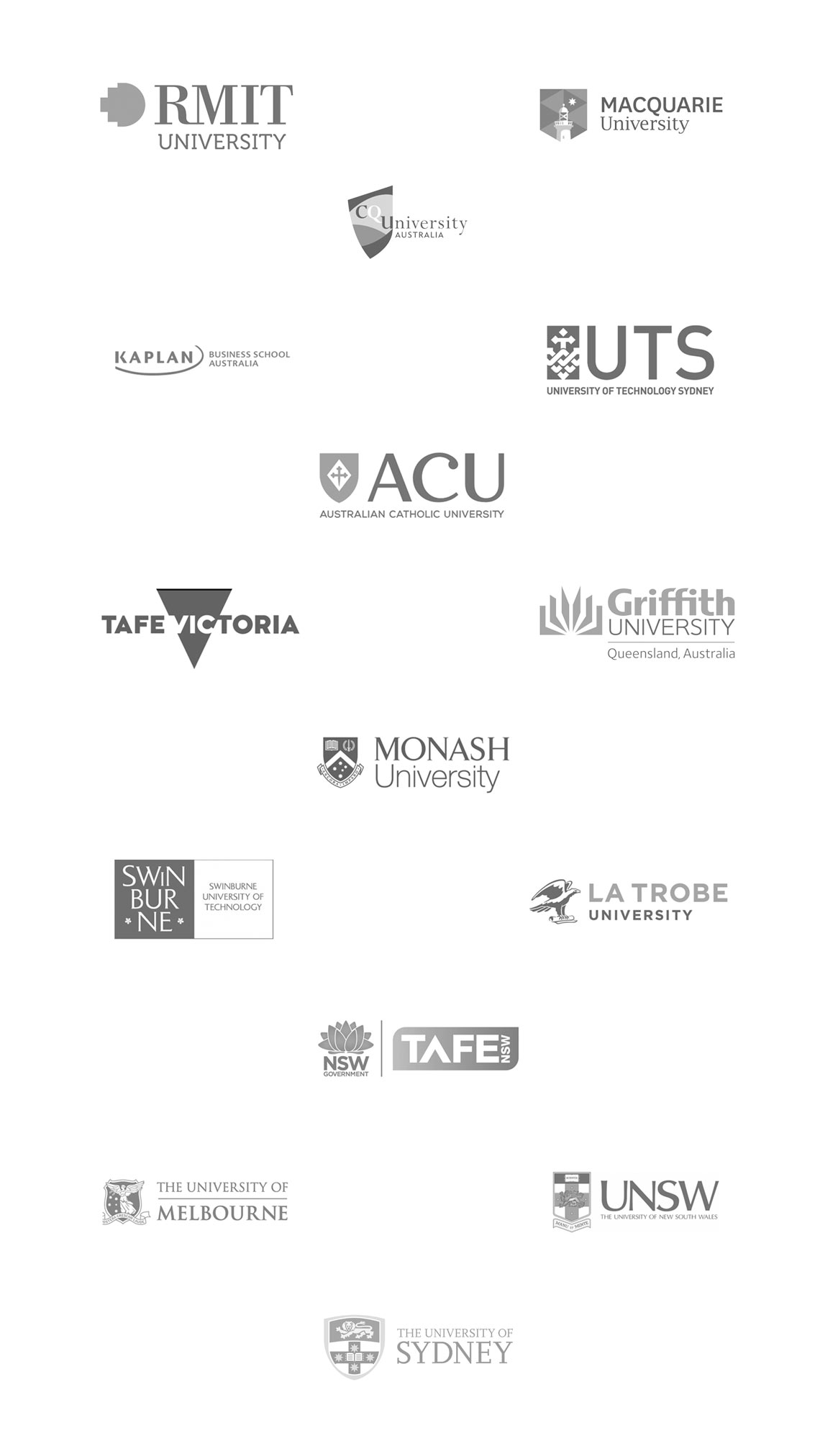 OTHER THINGS WE THINK YOU WOULD LIKE TO KNOW ABOUT US
WE ARE GEEKS
We are constantly working on new solutions and strategies to make your life easier.

INNOVATIVE & UNIQUE
We are a Sydney-born company, and are proud to have our origins on the streets of such a fine world class city.
We work across Australia and hopefully soon across NZ and the globe.
Our approach hasn't changed since we started: to provide great room options so that your transition to live in a new city is painless and stress-free.
Our product and services are here out of necessity: we saw a need and an a real problem in the housing Industry. We came up with a solution. It's that simple.
QUALITY SERVICE ALL THE WAY
We don't take chances with quality on the services we provide.
All our protocols and procedures are tested meticulously. Only then they are used at Bedssi.
The result is a world class service and product that does what it's meant to, and holds true to our mission: "To help YOU find a place to live in Australia easily".
PEACE OF MIND AND TRUST. NOT HORROR.
Where technology and confidence is concerned, our system is designed and programmed by experts to protect your information.
We also screen every user. All online hosts have to get verified.
A BED FOR EVERY SEASON
We have offerings for every season and all year around. We find your suitable room options regarding of the type of guest, duration of stay and destination city.
WE ARE ALWAYS LISTENING TO YOU
We are here for you and to help you.
Don't be afraid to ask questions or make suggestions!
Need help? simply ask. We prefer to solve difficult problems as soon as possible.
Sometimes that just means asking someone to fix a problem.
We didn't just build Bedssi— we've been lovingly tending to it since we started in 2015.
Our entire team is constantly watching over the platform and reviewing reports from the community.
Our community also helps us make sure we have a trustworthy environment for all our users.
We investigate suspicious activity and when necessary we take action.
When we find users that abuse the system, we don't hesitate to suspend them.
WHAT WE ARE NOT & WHAT WE DON'T DO
Bedssi is not a host (we do not own or manage rooms)
This means we do not manage leases or bonds (this is part of your host/landlord service).

Bedssi is not a property owner.


We are simply a portal that connects hosts & property owners with guests.

Users are responsible for the information they upload into Bedssi.

Guests

are responsible for the rooms they choose to book.

Hosts are responsible for their rooms and the information & photos within their room listings.

Want more information? Read our FAQ and HELP pages
Need rooms for a study group or corporate delegation?
Looking for a BED to stay?
Want to become a host? Rent out an empty Today!




Some of our online hosts/users aren't all professional hosts.
Bedssi hosts have a good track record, and they all have to get verified. However nothing is guaranteed.
Even with a host's best efforts, a BED/room may not work out the way everyone hopes.
Keep this in mind before you book a room.
Contact your VERIFIED host.
Ask questions!

Bedssi?
Pronounced "bedsi", "bedsy" or "bedsee"