Firms battle for heads in beds
THE AUSTRALIAN | HIGHER EDUCATION SECTION | John Ross | MARCH 2, 2016 12:00AM
The e-economy has hit Australia's student accommodation market.
Former university staffer Ricardo Gutierrez this week launched Bedssi, an Airbnb-style accommodation portal aimed at students. Meanwhile, London-based Student.com has spread its net to Australia, listing properties in Sydney, Melbourne and Canberra.
http://www.theaustralian.com.au/higher-education
The moves come amid a flurry of activity from specialist student accommodation providers. Last week news emerged that GSA Group Asia Pacific intended to re-enter the market — with plans to manage 25,000 beds within 10 years — after selling off its 4000-bed Urbanest business last year. And sector heavyweight Campus Living Villages is reviewing its capital requirements ahead of a possible stock exchange listing of its 44,000-bed portfolio.
The new e-entrants are small by comparison. Student.com, originally founded as Overseas Student Living in 2011, carries 30 sites in Australia. Bedssi, which launched on Monday, has about 15 properties and aims to facilitate 1000 bookings in its first year.
But Mr Gutierrez said there was plenty of scope for growth. He cited a 2015 report by management firm JLL, which identified a shortfall of 115,000 purpose-built beds for international students in Australia's three biggest cities, even if all current development plans were realised.
Mr Gutierrez, a former international student from Colombia, said purpose-built accommodation was mainly aimed at "rich" students looking for the latest technology and facilities. "It's great, but they're servicing a certain type of student," he said. "We need a solution that tries to service everybody."
He said accommodation for international students was at crisis point and that digs were prohibitively expensive and in short supply. Newly arrived students were shocked at the cost, despite being forewarned, and spent their early weeks in Australia searching for accommodation when they should have been ¬acclimatising to their new cities.
"If nothing is done, this problem is going to become much bigger, and there's going to be perhaps hundreds of thousands of beds lacking for students in Australia," Mr Gutierrez said.
Bedssi plans to offer accommodation ranging from spare rooms to entire houses, catering to visiting academics as well as students. The business funds itself by charging a "small" commission from the students and the accommodation providers.
Mr Gutierrez said the service would be welcomed by local homeowners as well as students. He said families were increasingly taking in foreign students to help pay the mortgage.
---

---
The Age and The Sydney Morning Herald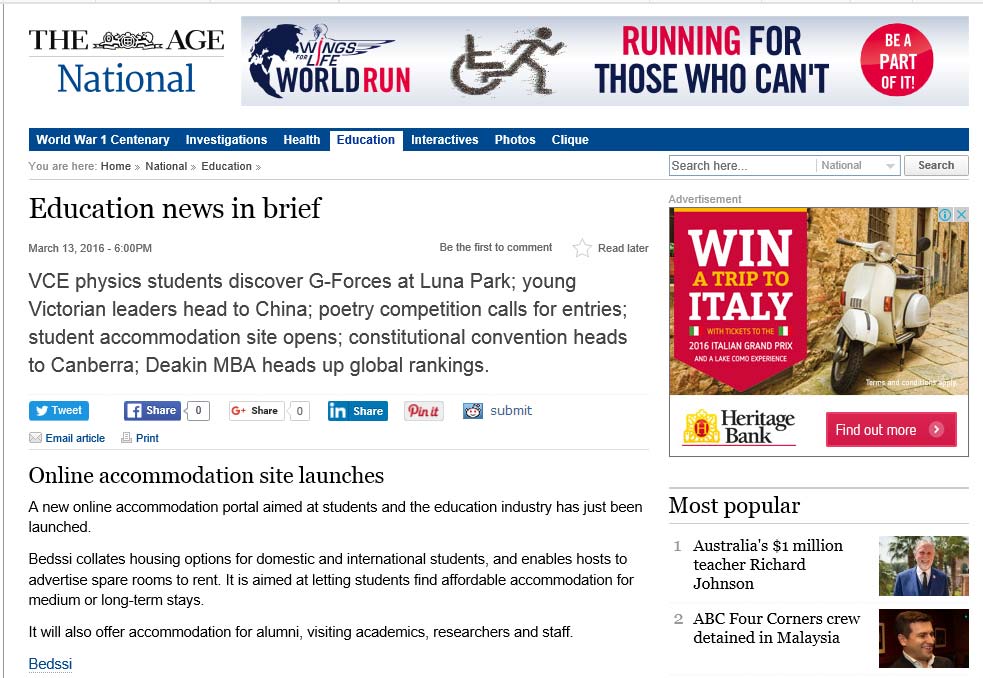 ---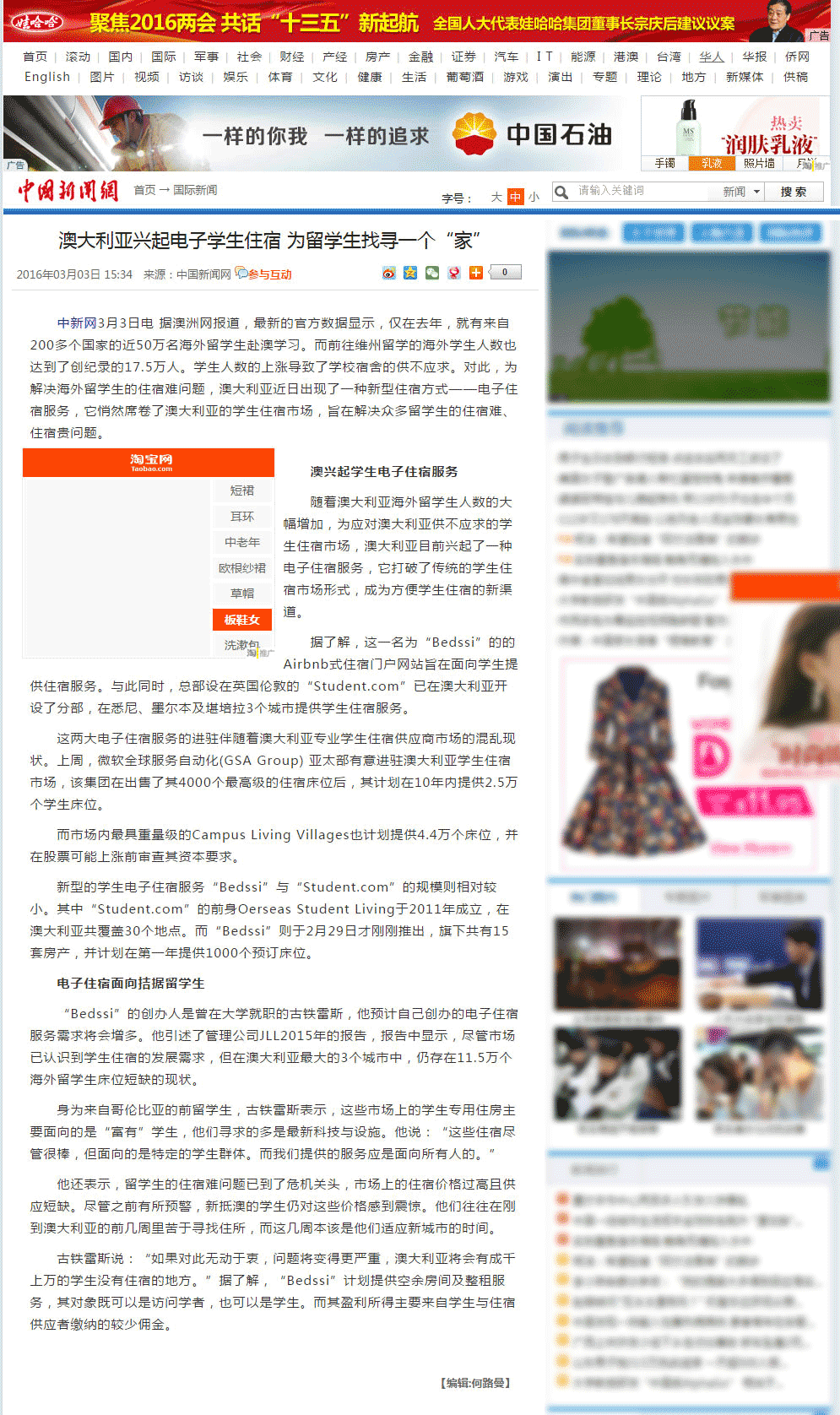 ---
News Sina